2 tags
Chaos & Entropy
It's my understanding that the Universe is ordered according to two fundamental principles: Chaos, and Entropy. Chaos these days is often considered to be the lack of Order, or even Order's antagonist. Though originally, the Ancient Greeks who coined the term considered it a dark formlessness from which all life originated. Entropy, taken to it's logical conclusion, is also formlessness....
1 tag
Ghost, Walking
Throughout my life I'd always been encouraged to go away. "Shut up! Go away!" I dealt with a horrible home life by never being at home unless I needed to or was too exhausted to fight it. I'd often go for a two hour walk around the town because it's all I could do. During one of those excursions, which I recall was clouded by a particularly dark mood, I saw my grade's popular girl walking down...
That Fucking Choice Between Work & Love →
In my opinion, parts I-IV of this piece from The Last Psychiatrist are an appetizer to the main course in V, which gets to the heart of the issue. The most important— her words— advice Sandberg has to offer women is… to choose your husband carefully. … Keep in mind, her message is not for future COOs, her message is for the rest of you organ donors who need to be...
4 tags
That Fucking Lizard Brain
What follows is an uncensored snippet from today's Morning Pages. I've been doing them off and on for around a decade now. Unfortunately, they've been mostly off the last few years. I'm doing what I can to change that. I cannot control what you think of me, but I can come to grips with my fears. Unsettling as that may be, I've come very far, and grown lots as a...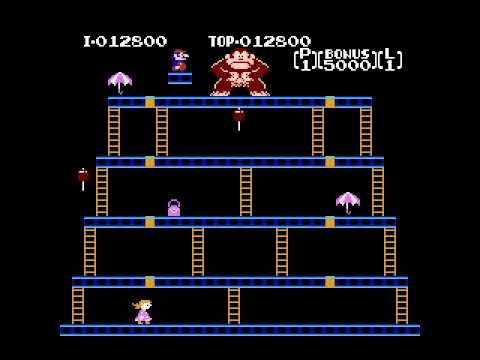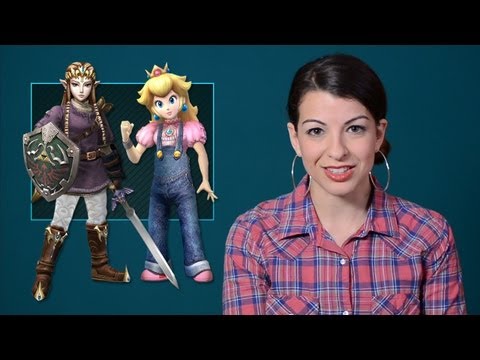 2 tags
1 tag
Document the Why →
Ian Lotinsky: > However, regardless of whether I have spelunked self-documenting code or code with a girth of extraneous comments, both styles often omit why something is being done. I've seen it too, and find it infuriating. Fellow programmers, explain yourselves.
1 tag
Regarding what we want in life, it's far easier to make excuses than time.
One Strategy, One P&L →
I want to say something smart regarding this, but there's nothing I could add. Inspiring piece. Going to take it to heart.
2 tags
"Suicide, it's a permanent solution to a temporary problem."
– The best advice I ever heard about suicide, spoken by a dude I stocked shelves with at an IGA, which helped to prevent me from making that choice more than once.
"Those who have not courage have madness."
– @sark
2 tags
"Who do you blame, Darcy?"
"I blame the guy who pulled the trigger." I said. It's not as simple as that though. A lot of small things led up to one horrifying incident. More and better health care, particularly mental health care, would be useful in preventing future incidents, and would be beneficial to everyone in the country regardless. It's something that should already exist. I don't...
3 tags
"That's up to you."
One time, perhaps a year or two after I met my wife, I had a dream about Death. In my dream I walked forward atop a grassy hill. Perpendicular to me walked Death herself. She was made of nothing but bones, and wore a translucent grey hooded robe. Against her blew a terrible wind that was felt only by the Reaper and a red flag tied to the top of her scythe. I didn't stop walking, Death...
1 tag
There is No God
I'm tired of hearing how something that did or didn't happen is "God's fault". The truth is that Life and People are just that fucked up.
1 tag
"If your thinking is based upon false assumptions then your conclusions, however..."
4 tags
The Dying
Once, I cried all the way home from school to an empty house, stood in the kitchen with a carving knife pressed against my stomach. The point was hard, and hurt, but I lacked the conviction to push it all the way in. I cried for fifteen minutes until I finally put the thing back. Many nights I laid in bed crying myself to sleep. I'd press the pillow down upon my face to keep my parents...
Dad, an exposé.
My Dad is one of the things I don't talk about. I'm opening up about that. He's not all bad, but he's not alright either. I know the root of why he acts the way he does, and why his self-esteem is so catastrophically low. While I'll keep that to myself out of respect, I will say that it's not a thing that I think he ought to feel ashamed of. But he does, and I...
I Hate My Name
1984. I'm two years old and taking a leak at preschool. Some kid walks in and asks me: "Is your name Darcy?" "Yeah." I replied, without a second thought. "Isn't that a girls name?" I thought to myself, "it's a girls name?!" 2006. I'm twenty four. I've got two kids and a job. After finishing a landing page...
1 tag
I am a writer. I enjoy writing. I enjoy admiring art. I don't particularly become thrilled with the act of brush strokes or pencil strokes; it's an interesting hobby. I'm a writer. All the time I'm writing. I'm thinking. I'm processing. I'm assembling words in logical orders and punctuating them for stimulating rhythms. I write. Therefore I am. I am...
1 tag
"Federal funding for disaster relief is "immoral"
– Daily Kos: Romney on Eliminating FEMA: "Absolutely!"
2 tags
What will happen when all the coral reefs die? →
Currently the top voted response: Extinction. An ecosystem which has existed for millions of years will be gone forever. Some specimens will continue to be kept in aquaria and laboratories. But if we continue to burn all the oil and natural gas we can find, the oceans won't be a safe habitat for reintroducing them for 10,000s of years.
3 tags
Crows can 'reason' about causes →
In an experiment, researchers found that crows were more likely to forage when they could attribute changes in their environment to a human presence. I'm consistently impressed by how smart (and devious) crows really are.
The Positive Power of Negative Thinking -... →
A couple good quotes from this article: According to research by the psychologist Gabriele Oettingen and her colleagues, visualizing a successful outcome, under certain conditions, can make people less likely to achieve it. She rendered her experimental participants dehydrated, then asked some of them to picture a refreshing glass of water. The water-visualizers experienced a marked decline in...
4 tags
State Chart XML (SCXML) →
Today, I learned this exists.
2 tags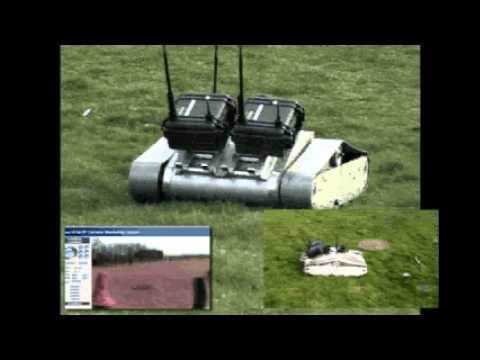 1 tag
"Work finally begins when the fear of doing nothing exceeds the fear of doing it..."
– Alain de Botton
2 tags
Less-Confident People Are More Successful →
Sure, extremely low confidence is not helpful: it inhibits performance by inducing fear, worry, and stress, which may drive people to give up sooner or later. But just-low-enough confidence can help you recalibrate your goals so they are (a) more realistic and (b) attainable. Is that really a problem? … [L]ow confidence is only demotivating when you are not serious about your...
1 tag
Worry Warts →
"The United States has transformed into the planet's undisputed worry champion"
New Scientist TV: First animation reveals how a... →
Thought this was cool.
1 tag
SVG all the webs! →
Thomas Fuchs: My advice: better do away with ALL raster graphics for your web app or site. I agree. He suggests SVG, custom fonts, or other CSS 3 features, while keeping in mind the need for accessibility (which I think weakens the viability of solutions like custom fonts, like pictos). Ultimately, whatever the solution, we're approaching a time when the majority of our web designs...
"Is Square an unpleasant place to work?" Sounds... →
Speaking of Jack: Town Square meetings have thought out answers that perfectly fail to address the issues raised. Jack is great at speaking in a compelling way that makes everyone forget what the original question was in the first place.
2 tags
4 tags
2 tags
Wind and Fire.
Life is scary and hard. Either you can run from it, meekly, and stay in your desk and work for other people and trade your time and your soul for some semblance of stability and comfort. Or you can step out into the wind and fire and cast your lot with the rest of the world. It takes courage. It takes determination. It takes conviction. To succeed. But I feel it's worth it.
Tower.js →
"Full Stack Web Framework for Node.js and the Browser." Not bad.
The Naive Optimist: I'm tired of the opportunists... →
ryanleecarson: Next time someone asks if you want to crash at their hacker mansion for the summer (which has a ppol, BBQ and pool table!) or team up for a 24-hour hackathon, think twice. They're probably just trying to cash in on your youth and optimism. Yup. Life is short, and way bigger than that desk they'd like you to sleep under.
3 tags
NodObjC →
I'm not sure about this yet, but it is intriguing. Might just have to take it for a spin.
2 tags
Org. Charts are for Followers, not Leaders.
If you're content fitting into your slot in the Org. Chart, and doing the minimum necessary to meet expectations, then you'll never accomplish anything meaningful. The Map is not The Territory, and an Org. Chart is as artificial a map as you'll ever come by.
1 tag
White Men Can't Jump →
…but they can design. Me, on Dribbble.
Chomsky: "Jobs aren't coming back" →
So the world is now indeed splitting into a plutonomy and a precariat — in the imagery of the Occupy movement, the 1 percent and the 99 percent. Not literal numbers, but the right picture. Now, the plutonomy is where the action is and it could continue like this. If it does, the historic reversal that began in the 1970s could become irreversible. That's where we're heading. And the Occupy...
3 tags
Absurd.
After reading the Timeline of the Far Future (via @tcollen) I can only conclude that Albert Camus was right about one thing. Life is absurd, but suicide — giving up — is not the answer. The answer is to live as fully and richly as possible, rather than acquiesce to mediocrity in the face of inevitability.
2 tags
Voice and Tone →
MailChimp's Style Guide. Nicely done. Enviable, even.